Trust Fall is an organization in Knoxville that has one of the coolest concepts I've ever heard of. It's a secret dinner party. Top secret, even. Ultra exclusive.
But to get in, you needn't be one of the Knoxville elite or have an in with the local foodies and hipsters (maybe these are the same people, I'm out of touch so I don't know). No, to attend a Trust Fall event, one only needs to provide their email address on the website.
And you wait.
You wait until there's an event scheduled at which point they'll email you to let you know when the event is and when the tickets will go on sale. Frequently the on-sale time is something very specific — like 3:57pm or something — and tickets are frequently between $100-$200 each. Regardless of the price and the oddball sale times, tickets sell out every time, sometimes within seconds.
It's at this point that I say that I've never secured tickets. My real-life knowledge of these events ends here but it's my understanding that after you secure tickets, you then must figure out where the event is. They won't tell you, but they'll send you hints and riddles that indicate where the event will be held. The only concrete information you have is the date and who the chef is. The guest chef is usually from one of Knoxville's many artisan eateries and for them, these Trust Fall events are a free-for-all. "Here's your budget — go ham," and the chef will then design a menu that's way outside of their usual box and is frequently quite experimental.
On the evening of the event, the lucky diners who were able to secure tickets meet up for dinner and drinks at the secret location — usually the backroom of a restaurant, the courtyard of a local business or even a hidden underground meeting space. The menu is then revealed and it's set — no substitutions, no special requests allowed. It's a memorable event for everyone in attendance and definitely a gem among our Scruffy City's many unique offerings.
---
A few years ago I had a brilliant plan to do something similar only the menu would be pizza and the location would be my house. No secrets there but the pizza menu would be highly experimental and my guests wouldn't know the pizza styles until each pie was delivered to the table. I would design and develop as many as seven or eight pizzas and keep my oven hot the night of the event as I deliver each pie and briefly explain to my guests what they were about to eat, where I sourced each ingredient and what inspired me to combine them. I would introduce my guests to pizza toppings they'd never had before and even ingredients that they'd never considered putting on a pizza to begin with.
(After proofing that last paragraph I realize how much I sound like Bob Belcher. I'm not mad about it.)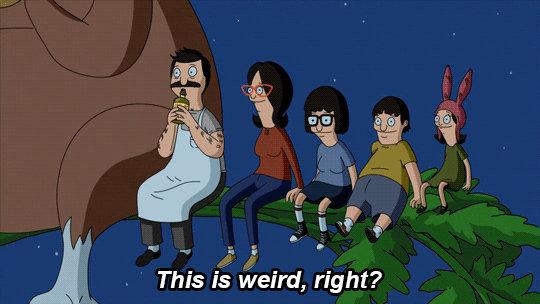 In those early days, I designed about six unique pies, wrote out the full ingredient list and made each of them. I snapped photos of them and took extensive notes about what worked and what didn't about each so I could adjust and try again — I needed these pies to be perfect before serving them to a group of friends. I was taking this WAY seriously.
Unfortunately, this party never materialized. I keep it in my back pocket, though, and each time I make a homemade pizza I keep notes about what I've made just in case the opportunity ever presents itself again. It won't be in the near future or anything — I can't host more than one or two extra people at my townhouse — but when I have the space to entertain, that's going to be one of the first things I plan for.
With that in mind, let's talk about this past weekend's pizza experiment: Venison Pizza.
My dad has been a hunter for as long as I've known him. He's secured a great place to hunt and regularly brings home a couple of deer whose horns get mounted and whose meat goes into the freezer. The problem with that, however, is that mom doesn't like the gamey flavor of wild deer meat and usually won't cook it. That's great for me, though, because I LOVE wild game but I'm not a hunter, myself. So Chuck gets to hunt deer and I get fresh deer meat. Everybody wins!
Over the last year, especially, I've gone through pounds and pounds of venison steaks, ground, tenderloin, jerky, roast and chopped.
Last weekend I decided to take some of the steak out of the freezer and in doing so saw that I still had two homemade pizza doughs wrapped up and frozen — I had a brilliant idea.
I took an earthy approach to these pies, each one with nods to pies Cara and I both like but with a venison twist. First of all, there's this guy:
Homemade crust
homemade sauce (also batched, portioned and frozen for future use)
seared venison steak
grilled onions
roasted sweet potatoes
mozzarella
fresh thyme
I didn't do much to the venison — I sliced in thinly then seared it up in a skillet with a bit of fat. Garlic powder, salt, pepper, done. No marinades, no sauces. Ever. The onions were caramelized in a skillet with some butter and the sweet potatoes were diced and roasted with garlic powder. Thyme can sometimes be overpowering so I kept it light and I feel like I used just the right amount to come through without overpowering and it complimented the flavor of that venison perfectly.
So far I was on a roll. Next came pie two:
Homemade crust
Homemade sauce
seared venison steak
grilled wild mushrooms
roasted garlic cloves
mozzarella
shaved parmesan
truffle oil
One of mine and Cara's favorite frozen pizzas is the mushroom-and-truffle flatbread sold by Trader Joe's. Mushrooms are my favorite pizza topping so I wasn't about to make two pizzas and not use them! These "wild" mushrooms were an assortment of mushrooms bought at my local Kroger that I fried up in some oil until they were nice and soft. Roasting garlic is somewhat of a new obsession of mine since it's relatively easy to do and, I mean, who doesn't love roasted garlic cloves? The shaved parmesan was the perfect consistency — sharp flavor and slightly melty. Finally, the drizzle of truffle oil was the flavor finisher that made this pie shine. It was unanimous, this pizza was the best one of the night.
---
Now that I've shared photos of these pizzas as well as the ingredient list, I don't guess these will ever be included on my secret pizza party night but if you get an invite, don't be surprised if I still serve up a venison pizza of some kind because these were so, so, so good!
Shoutout to anyone still reading despite this blog being so quiet lately.