Today I woke up with another cervicogenic headache. It happens from time to time, though it's been happening more frequently over the last couple of months. I think it has something to do with the way I sleep on my very deflated pillow.
Regardless, I still had a damn-near magical Sunday morning. I woke up 30 minutes before my alarm, started a playlist of Norse-Pagan-inspired folk music, opened my upstairs balcony door and did a 10-minute yoga flow while my coffee brewed downstairs. I spent a short amount of time in prayer with the gods while resting in Lotus Pose. I opened my eyes to the sun coming through the window, birds chirping all around, fresh coffee downstairs and a full heart in my chest.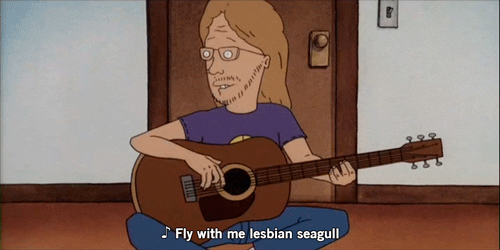 ---
An Australian trainer I follow sent out an email early this morning (my time) that hit pretty hard.
"There are some parts to this whole world lockdown I like.
For instance, FOMO doesn't really exist right now, does it?
Hardly eyeing up someone else's life in lockdown wishing you were there.
All year round people follow people on the gram wishing they had their physique and their lifestyle in lavish living, but it's all stopped and we're all just chilling."
-James Smith
He goes on to try to sell his online training program because he's an online trainer and that's just how you do business but what a damn good observation.
It's kind of a cool thing for me in this very strange time in my life. It's killing me being newly single and not being able to go do any of the things I haven't been able to or allowed to do for the last two years due to finance or relationship obligations … but it's cool because nobody else seems to be doing those things either.
It'd be a different story if the concepts of social distancing and non-essential business closure weren't our reality. If I were sitting at home looking at Instagram and seeing my friends going out, seeing shows, drinking beer or lazily passing the time at Target or Market Square while I sit at home doing nothing …
And I'm hesitant to think that very many people are obsessing over others who are quarantining better than they are … or trying to out-quarantine each other, though I'm sure it's happening somewhere out there.
James would go on to say "Doesn't matter if you're a billionaire or a student, Netflix still has the same things to watch right now. YouTube is the same and a board game is the same. We're all grounded to the same level …"
So even though I'm unable to take on all the projects and trips and social events I'd love to be taking on right now due to a worldwide pandemic, I'm also not being inundated with posts and stories about others who are going out and doing it. This allows me to focus entirely on my brand, if you will — what I want and why I want it. Where I'm going and how I'm going to get there. All with very little distraction or outside persuasion.
Years ago I discovered a site called NerdFitness that was started by a man named Steve Kamb. Steve developed a super unique concept that combines fitness and nutrition with nerd culture — particularly of the video game and RPG variety. His site details his concept of creating a Dungeons-and-Dragons-style character sheet for this fantastic version of yourself you envision.
For those who don't know, when you create a character in Dungeons and Dragons, one of the first things you establish is your character's class and race. Classes include Barbarians, Druids, Monks, Rangers, Paladins, Wizards and a variety of others; races include Tieflings, Elves, Dwarves, Dragonborns and more. Choosing your class and race will determine what baseline skills you have, what your ability modifiers will be and will greatly determine the storyline of your character as the game progresses.
A great thing about this is that these baseline characteristics are so dramatically different that each character is going to be unique — a Tiefling Druid and a Half-Orc Barbarian are going to have vastly different abilities, after all — very much like how your goals and abilities are drastically different from mine.
And so with Steve Kamb's Level Up Your Life concept, our character sheets are all going to be vastly different from anyone else's. He encourages everyone to create their own character sheet as well as a list of accomplishments we wish to pursue in our lives — specifically achievements that will raise our Strength, Dexterity, Constitution, Intelligence, Wisdom and Charisma scores.
Did I lose anyone yet?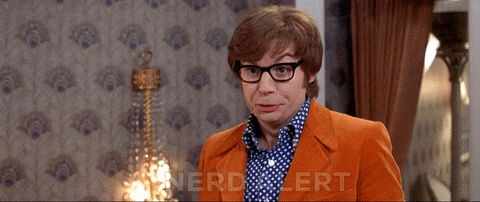 Cool.
In his book named after his program concept — Level Up Your Life — Steve encourages the reader to develop their list of achievements and name it something meaningful. He then goes on to suggest some possible headlines for various achievement lists such as Physical Goals, Mental Goals, Fun Goals, etc.
I named my list Donuts on Valhalla's Table and my headlines are:
Physical Donuts (things I want to achieve with my physical fitness)
Mental Donuts (things I want to learn)
Fun Donuts (things I want to try for fun)
Work Donuts (related to my jobs, this was broken down into two categories today)
Adventure Donuts (getting out and going places, taking risks, etc.)
Courage Donuts (Stepping outside of my comfort zone)
Freedom Donuts (Breaking the metaphorical chains that are holding me down in a variety of ways)
Master Donuts (Seemingly impossible goals that are always worth visualizing)
Gratitude Donuts (Ways I want to give back)
Legacy Donuts (Ways I want to make a name for myself)
Concert Donuts (Bands I want to see in concert)
Completed Donuts (Goals I've already achieved from this list)
I find it really important to revisit this list with some regularity and this morning I decided it was my time again. I moved some items down to the Completed section, removed items that were no longer relevant or wanted, then added a few extras that have come up since my last edit. My list is highly personal but I figured I'd share a few highlights below:
Physical Donuts > Get down to 12% body fat
Mental Donuts > Take piano lessons and play someone a song
Fun Donuts > Go Kayaking
Work Donuts (Regarding JTF Strong) > Launch the Viking Army Online
Work Donuts (Regarding TITLE) > Organize TITLE's first-ever running club
Adventure Donuts > Have my photo made with two peace-sign-throwing girls in Japan
Courage Donuts > Take 5 portraits of strangers on the street
Freedom Donuts > Buy a house
Master Donuts > Start and operate a food truck called The Number of the Feast selling "Hella Good Burgers and Donuts"
Gratitude Donuts > Leave 3 $100 tips this year
Legacy Donuts > Finish my Paps memoirs
Concert Donuts > The Specials
Completed Donuts > Buy a Motorcycle
There are around 50 donuts total on my list, not counting the ones I've already achieved. And the list is always growing. Right now my favorite thing about this list is it's all things I want to accomplish because of genuine curiosity and passion — not because I'm envying others living their "best lives" on Instagram.
If you ask me, I'm kind of living my best life as we speak. Even if I am mostly locked down.
Anyway — you know how I do. If Cooking was a D&D ability, my score would be close to the top by now. Tonight I took out a venison roast I had thawed out and cooked this delightful Nordic-Braised Venison Roast with Bacon-and-Goat-Cheese Potatoes.
Level Up: Achieved.
Ever onward, fellow heathens.
-JTF