In the last few weeks I've been sharing some thoughts paired with some of the bangin' food I've been making at home. This week will be opposite — I'm going to share some of the bangin' food I've been making and pair it with a thought. Everyone following along so far?
Some of you may remember this but I joined a non-credit cooking class a few years ago through the Culinary program at the University of Tennessee. Not just any cooking class, mind you … but a donut class.
I was one of about 10 people in a commercial kitchen mixing dough, cutting circles, whisking icing and deep-frying rings of dough as well as the scraps that became donut holes and beignets. It was amazing and my finished product was delicious. When I finished, I came home with about two dozen homemade donuts and an attitude that said I was going to be a donut-making machine!
I then spent the next few years not making another proper donut. Ate a few, but never made another.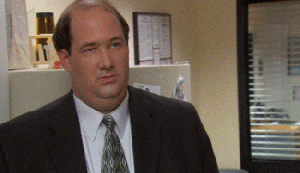 This week I decided I'd had enough — it was time to do it again.
Milk, yeast, eggs, butter, sugar, brown sugar, salt, flour, oil. Check.
One of the greatest gifts I've ever received was the KitchenAid stand mixer I got for Christmas a couple of years ago. Batching scrambled eggs? Easy. Pizza dough? Simple. Homemade whipped cream? Instant elbow saver. It's also a great help in making homemade donuts.
These doughnuts come together with a five-part process:
Part 1 is initially making the dough. I took a pretty basic yeast-style donut recipe and added about half a cup of Fruity Pebbles, my favorite cereal. You mix it up, make a dough ball, knead it for a minute then drop it in a greased bowl. Cover it with a damp towel and forget about it. Go do something else.
What did I do? I went back upstairs and worked for an hour because that's what I was supposed to be doing anyway …
Part 2 involves the rolling out and cutting of the dough. Of all the parts of this process, this one was the most aggravating. I mean, my dough had risen nicely in the hour it was in its bowl and it rolled out beautifully but … I don't have cookie cutters. I don't know why but I don't. And good donuts have the correct donut shape, many being cut with multiple biscuit cutters — one for the overall shape and one for the center hole.
While I was at the grocery picking up ingredients, I also got a cheap strainer spoon thing that would allow me to turn my donuts over in the oil and retrieve them once they were cooked. I figured I'd also get those cookie/biscuit cutters I needed while I was there and of all the kitchen utensils they had, not a single cookie cutter was to be found. They had two or three different kinds of devices intended to cut your kid's sandwich into fun shapes but not a single round cookie cutter in the house.
So I tried a second store. Nada.
So I tried a third store. Nada.
What the hell? Part of me thought maybe quarantine had people home making hella cookies and they were just sold out but no — these places didn't even have a place on the shelf where cookie cutters would've been. Are we seriously a society that's grown entirely dependent on the break-apart cookies in the biscuit section? I mean, those are good, too, but come on, guys!
…or maybe we're all just eating the dough raw in which case, I'm for it.
Fortunately I was still able to make it work. I used a glass from my cabinet to make the doughnut shape and a plastic cap from a water bottle to create my center holes. SMART.*
*This also coming from the guy who didn't have a rolling pin for more than a decade, choosing to use a nearby wine bottle almost every time something needed to be rolled out.
Once I'd rolled everything out, cut it, re-kneaded, re-rolled and re-cut a few times, I ended up with 15 donuts, 15 donut "holes" and about 3-4 giant "holes" that were made with the leftover dough. These were arranged on a sheet pan, covered again then left in the same spot to rise yet again.
And again, I resumed working. I somehow still remember how to do my job.
Part 3 is what I would say is the fun part — frying! My ex-wife and I had been gifted a deep fryer as a wedding gift and we didn't use it for almost our entire marriage. It wasn't until our last year or two that I started using it, preferring to use it over the oven when it came to making legit homemade french fries. I'd never properly deep fried anything up until that point and when I got my first batch of good fries out, I was addicted. I'd later go on to do a Facebook Live stream (with the help of some Cabernet) where I deep fried breaded macaroni and cheese and attempted to make deep-fried margaritas.
I no longer have that deep fryer but I'm still not afraid of the hot oil! Anyone who has followed me on Instagram for more than a few weeks has probably seen my chicken parmesan sandwiches, my Popeye's style chicken bahn-mi and, of course, the recent chicken-fried venison steak. These were all done using a cast-iron dutch oven my late grandmother gifted me a few years back and it's worked out perfectly well — it would also work great for these donuts!
Now is when I'll give a shoutout to my Morpilot Bluetooth Wifi BBQ Thermometer that I usually use while smoking something. I also no longer have a candy thermometer or anything like it so these long probes work wonders in hot oil!
I worked in batches of three, letting the oil heat back up between batches. Sounds like a long process but if your oil is hot enough, this will go by QUICKLY!
The inspiration I used in making these showed a chef draining the donuts on a wire rack but I later read that it's better to drain the donuts on a thick layer of paper towels because it will soak up more of the oil than would drip off on a wire rack. Unsure of which method to use, I did a hybrid and layered paper towels on a wire rack. WHAT!?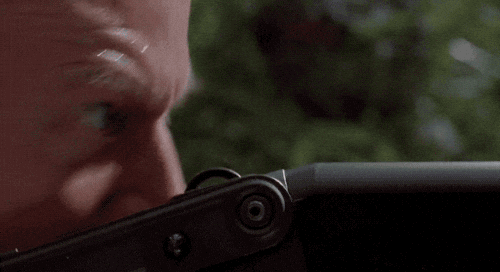 Part 4 was the part I figured I'd screw up — icing the donuts. I love to bake and make and cook and smoke and whatever else you want but when it comes to decorating, I certainly get Viking hands. I'm unsteady, I'm impatient and I frequently destroy. I just don't enjoy the decoration part of making treats. There, I said it.
Anyway, the icing on these babies was a pretty straight-forward powdered sugar + milk formula that I whisked up with my trusty KitchenAid. Nothing fancy but A) If it ain't broke, don't fix it and B) the icing was not supposed to be the star of the show anyway. After icing, I sprinkled on another bit of Fruity Pebbles.
May the gods bless American because these were dynamite. Though I'll admit that even though these were tasty, my favorite part of this process was scraping the icing / Fruity Pebbles off the sheet pan and just eating that.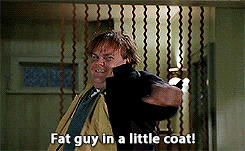 Part 5 was arguably the best part — gifting. During these freaky quarantine times, it has been hard for me to not be able to hang out. I miss hanging with my friends even though I'm not a big drinker anymore and I don't stay up very late. I still miss and love my people and not being able to see them face-to-face very often has been heartbreaking to say the least. Fortunately I had a group of friends (4 total) who were willing to risk breaking the 6-foot rule for the sake of donuts. Fortunately for them all, I also deliver.
There are a few things I'd keep an eye on next time:
I fried my first batch for about 3 minutes per side and felt like they were over-cooked. The rest of the doughnuts were cooked at 1 minute per side and I was happy with the results.
I modified the below icing recipe so that it will be enough to cover what this recipe yields but the recipe I followed left me with three donuts that didn't get iced. So I whipped up another batch by eyeballing it. This resulted in more of a glaze than an icing — that's why three in the above photo appear glazed unlike the others.
Anyway, if you want to give these a shot, my modified recipe follows. Please share with your bros!
JTF's Fruity Pebbles Donuts!
The Need (Donuts)

1 cup milk
2.5 teaspoons instant yeast
2 eggs, whisked
1/2 cup butter, melted and cooled
3tbsp granulated sugar
1tbsp light brown sugar
1.5 teaspoon fine sea salt
4 cups AP flour
Frying Oil (1.5-2 quarts worked for me)
1/2 cup Fruity Pebbles

The Need (Icing)

2-1/4 cups confectioners sugar
3TB milk
3tsp vanilla
1 cup fruity pebbles

The Deed:
Heat 1 cup of milk to 90-100* then add 2.5 tsp instant yeast.

Whisk 4 cups of AP flour with 3TB sugar, 1.5 tsp salt and 1TB brown sugar. Pour half into a separate bowl.

In the bowl of a stand mixer, add first half of flour mixture, eggs, yeast mix and 1/2 cup melted, cooled butter and mix on medium-low until incorporated.Slowly add rest of flour mixture — add another TB of flour if it's too sticky — then add 1/2 cup Fruity Pebbles

Turn out onto a clean, lightly floured surface and knead for a minute, ball it up and drop it into a greased bowl it. Cover it with a damp towel for 1 hour.

Again, on a clean, lightly floured surface, roll the dough into 1/2″ thick slab and cut out the donut shapes with your cookie/biscuit cutters or apparently just whatever you have on hand that will work.

Flour up a baking sheet (or use mats) and arrange all raw donuts, cover with a towel and let rise again — this time for 45 minutes.

Heat your oil to 360* and fry the motherfuckers. It's hard to say how long, just keep an eye on them. I fried my first batch for about 3 minutes on each side and felt like they were overcooked for my taste. The rest of my donuts were cooked for 1 minute per side. Drain on wire rack … or stack of paper towels … or both!

Let the donuts cool completely before icing. Mix up frosting ingredients, dip top of donuts in and finish by sprinkling with pebbles.